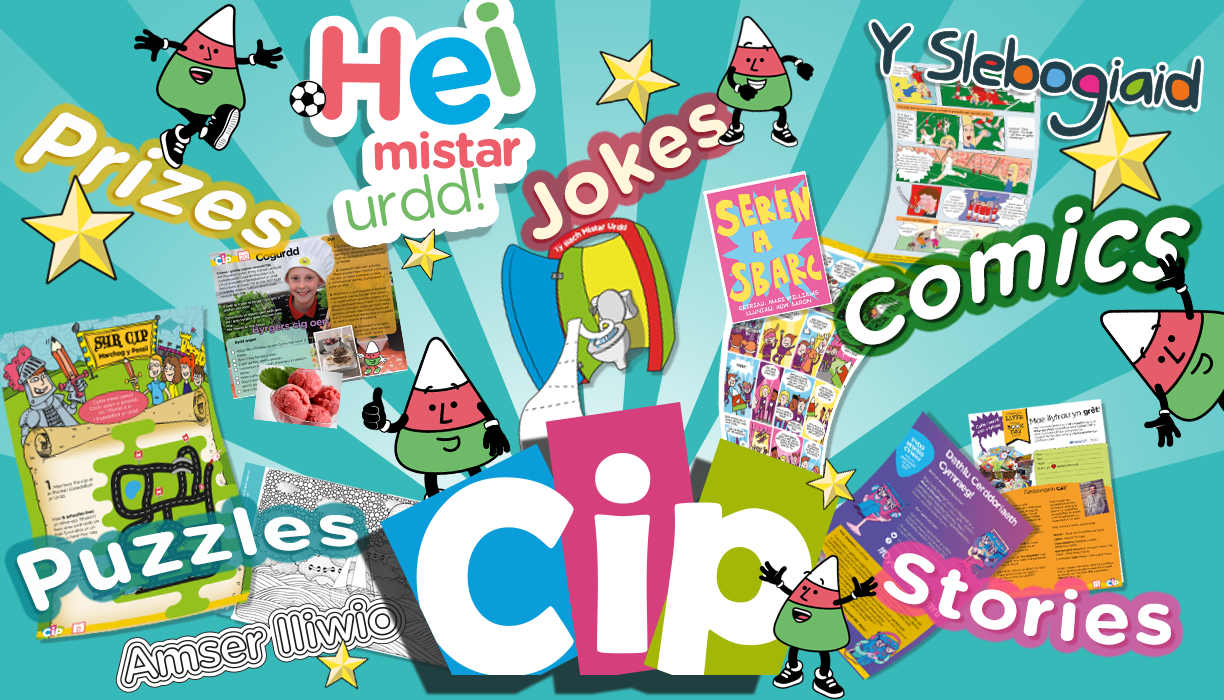 About Cip
Children all over Wales read Cip every month. Are you one of them?
Cip is a modern and colourful magazine which is very appealing for children. There are 20 fun-filled pages in Cip each month. The variety in the content of the magazine each month is fresh and exciting for the young reader. From jokes to puzzles, to competitions to stories, there are plenty to do every month! Always modern and up to date, there is something for everyone in Cip, from an interview with Gareth Bale for the keen football supporters, to fairy cake recipes for the little chefs! Cip encourages the children to get in touch with Cip-go on, get in contact to star in Cip in the future!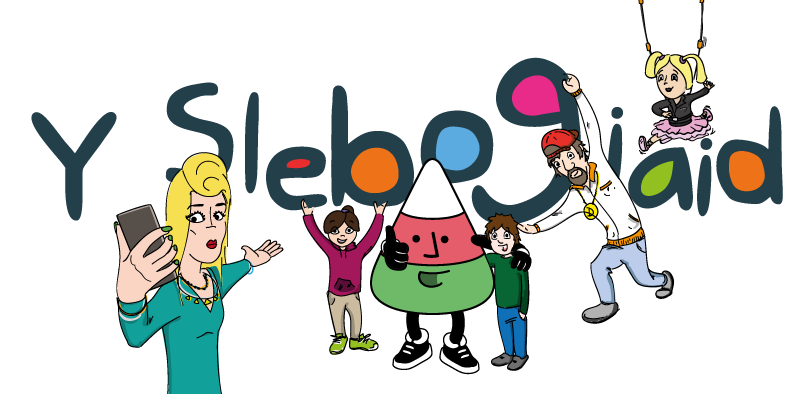 Follow the adventures (good and bad!) of the Slebogiaid family in this original comic, only in Cip!
Do you belong in the Slebogiaid family?
Take this quiz to see if you should be part of the family!
Y SLEBOGIAID QUIZ

The first Welsh language magazine for children was published in 1892.
The magazine was called 'Cymru'r Plant and O.M Edwards was the editor.
In 1922 O.M Edwards' son, Syr Ifan ab Owen Edwards who is also founder of the Urdd was the editor of Cymru'r Plant
In 1922 Ifan wrote a letter in the magazine inviting all children in Wales to join Urdd Gobaith Cymru Fach.
In 1987 the name of the magazine changed from Cymrur'r Plant to Cip.

The Urdd is very grateful to the Welsh Books Council for their financial support to Cip.