Cefn Llwyfan is Eisteddfod yr Urdd's exciting programme of discussions, workshops and events that are all about the arts, created for young people aged 14-25 to give you a chance to ask questions and get advice from artists who are at the top of their game! There are discussions about performing, creating and about how to make the arts in Wales more representative of society – each one free for Urdd members!
You'll need to register below for each session to receive the Zoom link. DON'T FORGET to become a member of the Urdd to register for free.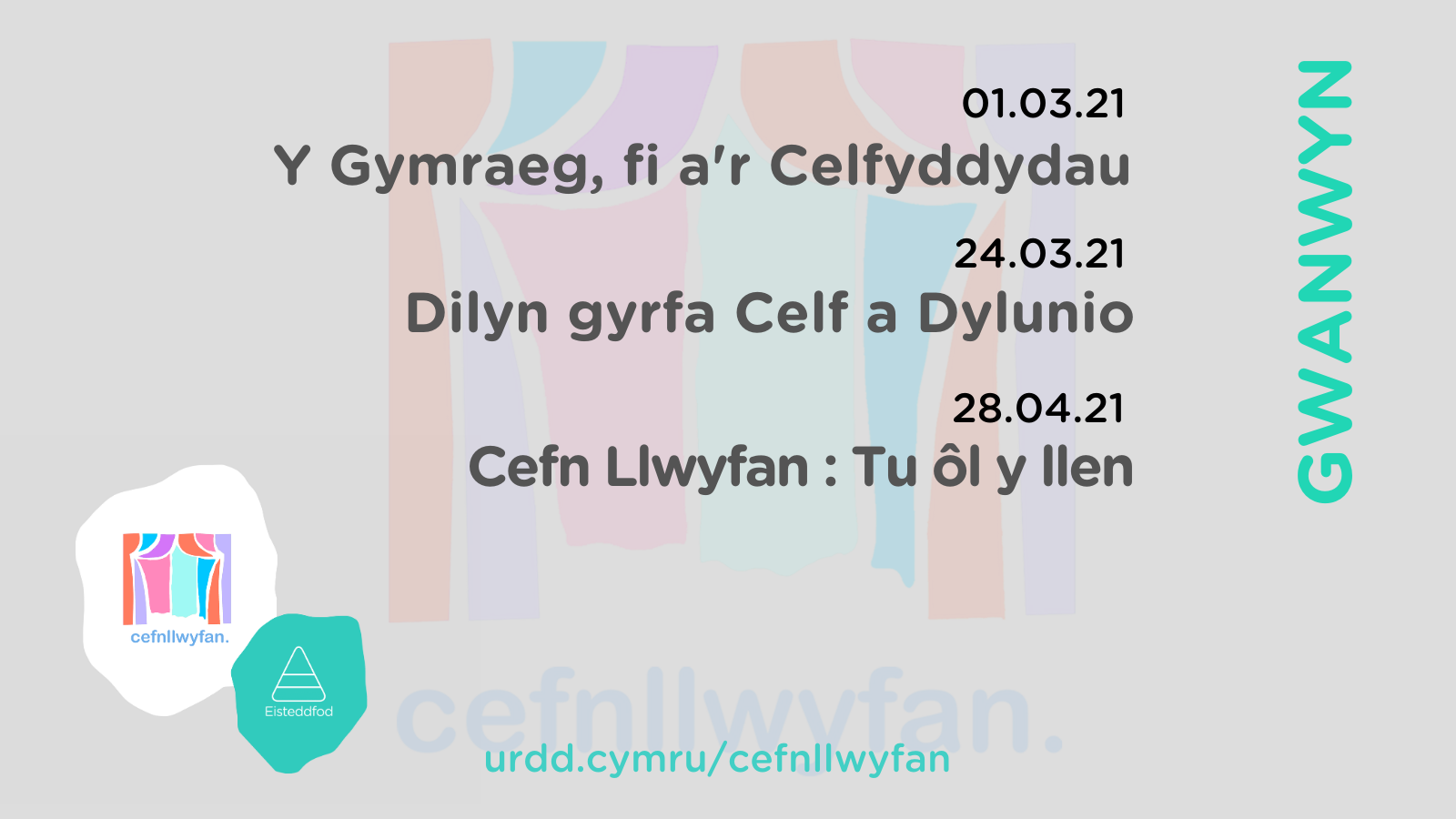 Cefn Llwyfan Spring 2021 Programme
Cefn Llwyfan Spring Programme includes:
05.03.2021 onwards


Y Gymraeg, fi a'r Celfyddydau:
(Welsh, myself and the Arts)
Talks about learning Welsh and it's use in the Arts industry in Wales. 

Contributions from:

Elinor Staniforth
https://elinorstaniforth.myportfolio.com/

Alanna MacFarlane
https://alannamacfarlane.wixsite.com/bassoon

Aaron William-Davies
https://aradgoch.cymru/portfolio/not-me/?lang=en


+ three past winners of the Eisteddfod's Learner's Medal share their experiences


Watch the conversations online on the Urdd's YouTube and AM channel from the 5th of March onwards

 24.03.21
6pm


Gyrfa yn y maes Celf a Dylunio
(Career in Art and Design)
Tomos Sparnon will host a discussion with fellow young artists who are following different paths in establishing a career in the Art and Design industry in Wales and beyond.

Contributions from:
Tomos Sparnon (Chair)
https://twitter.com/celf_tomos_art?lang=en

Carys Huws
https://twitter.com/caryshuws

Alis Knits
https://alis-knits.com

Llio Davies
https://www.lliodaviesdesignermaker.com/


In association with Coleg Cymraeg Cenedlaethol, Coleg Sir Gâr, Coleg Celf Abertawe, Prifysgol Cymru Y Drindod Dewi Snata  Coleg Celf Caerdydd, Prifysgol Athrofaol Caerdydd


 28.04.21
6pm


Cefn Llwyfan : Tu ôl i'r Llen
(Cefn Llwyfan : Behind the Scenes)
An introduction to the various careers and oppertunities which are available behind the scene with Welsh Theatre Companies. From Directing to Designing and Floor Managing to the Technical elements involved with theatre productions - it's not all about the actors and singers!!

We look forward to your company!
Not a member of the Urdd? Don't worry, you can register for £5 per session. Becoming a member is only £9 so if you want to come to more than one session, it's cheaper to become a member! If you're from a low-income household or if you can't afford to register for any reason, then get in touch with us at eisteddfod@urdd.org to receive the Zoom link.
Become a Member