Ski and Boarding Centre
Our Ski Centre caters for all ages and skill levels who want to try skiing, snowboarding or tobogganing. 

We offer private or group lessons for at reasonable rates and you can also hire equipment from us directly.
During the Summer holidays please call the Ski Centre to book a visit: 01239 652156
Opening Hours - October - April
Monday*, Tuesday, Wednesday, Thursday: 
5.00pm – 9.00pm     
Sunday: 2.00pm - 5.00pm
ALSO:
Boarding Taster Session: 
Sunday 2.00 -3.00pm
Skiing Taster Session: 
Sunday 3.00 - 4.00pm
Adaptive Ski Session: 
Last Sunday of every month 1.30 - 3.00pm (October – June)
Call the Ski Centre on 01239 652156 to make a booking 
*closed over Bank Holidays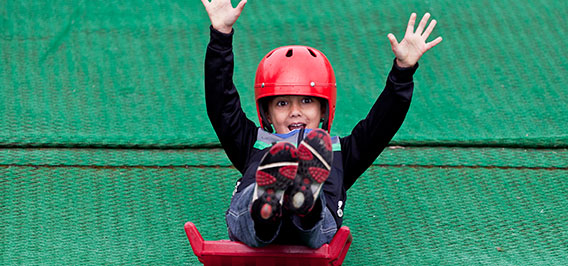 Activity Days
Activity days at the Centre over the summer months 
Dates: Every Friday in the Summer holidays
28th of July
4th of August
11th of August
18th of August
1st of September
Time: 9.00 – 4.30
Price: £25 per person (includes activities and lunch!)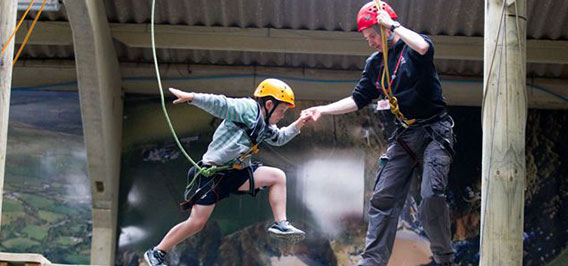 Yr Hen 'Sgubor Climbing Centre
Rain or shine our indoor climbing centre is an ideal place to test your nerves!
You can arrange a birthday party at the climbing centre (on Sundays) or arrange to book a group. We run hour long or two hour sessions, with the price arranging from £7 to £15 depending on the length of the session and size of group.
Contact us to find out about the availability of the centre
Climbing Club 
If you fancy learning to climb, come and join our Climbing Club on Wednesday nights
Fundamental skills - 5:30 – 6:00 (suitable for pupils in Years 1 - 4)
Beginner Climbing Club - 6:30 – 7:30 (suitable for pupils in Year 5 and up)
Please contact us in advance to book a place at the Climbing Club

Pony Trekking Centre
The Equine centre consists of indoor silicon sand riding school 23m x 43m with viewing gallery, and a two mile outdoor track which is available to hire for £15 an hour.
We are open Monday to Friday 5.00pm - 9.00pm and Sunday 2.00-5.00pm. Pre-booking is essential. 

Also how about ...
Non Ownership Pony Club - Tuesday 6.00 - 8.15pm
Summer Taster Session - During the summer school holidays we offer a 1 hour equine experience for beginners and families

Leisure Centre
Syr Ifan Leisure Centre is a sports complex, comprising of a four badminton court sports hall, astro turf and full size natural pitch.

A variety of fitness classes are held weekly e.g. yoga, boxersise, fit ball, as well as weekly clubs e.g. football, badminton.

Party
Take the hassle out of organising a party! Why not visit Llangrannog? On a Sunday afternoon the Centre offers an ideal location for children's birthday party!

You can take part in any of the following activities;
Skiing and Tobogganing - £8.50pp (£7.00 for groups of 11+)
Tobogganing - £3.00pp (half hour) £4.00pp (hour)
Pool Party - £20 an hour
Leisure Centre and Bouncy Castle - £25 per hour
Climbing Centre - £7.00-£15pp
Birthday Tea - £3.50pp