Nursery and Beginner Area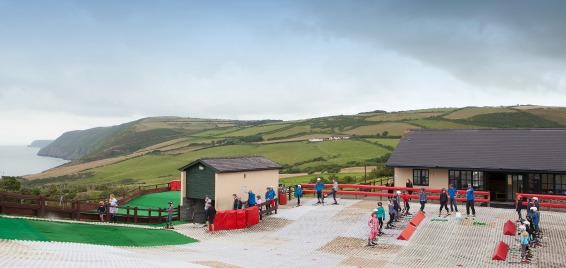 Nursery AreaOur 10 meter Nursery Area is perfect for those who are putting on skis or a snowboard for the first time. You will be introduced to the equipment, and experience the sensation of sliding along the flat, and down a gradual slope, while promoting posture and balance
Beginner SlopeOur 20 meter Beginner Slope is that little bit steeper and longer, here you will start learning and developing speed control. You will also start to get some direction in your movements. Once you can link a few basic turns together, you will be introduced to our main slope.
The Main Slope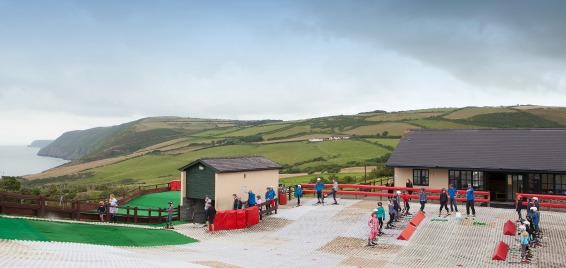 Our 100m min slope has stunning views overlooking Cardigan Bay's picturesque coast line. The slope has a fantastic misting system to keep you moving on those warm, dry days. Whether you are looking to develop your technique with one of our friendly, qualified instructors before heading out to the Alps on holiday, or just looking to refresh your skills with friends, our main slope is up there as one of the best in the country.
*Main slope requirements
Strong control of speed and direction
Stop safely
Wear correct clothing (skin must be covered)
Can link turns
Able to use the button lift without assistance
If you are not sure you meet the all the above requirements, you would need to book a lesson or series of lessons to get you to the required standard. Anyone on the main slope who does not meet the above requirements, will be asked to leave the main slope for your safety and others. No refund of lift pass will be given.
Freestyle Slope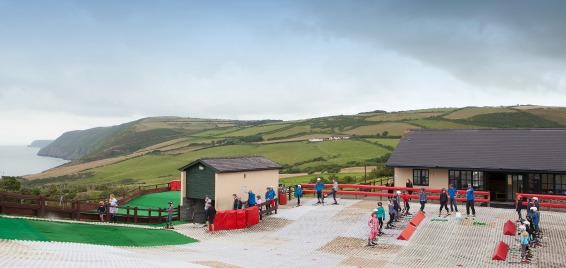 Our new 100 meter freestyle slope is the only slope in Wales that is specifically aimed at freestyle skiing and snowboarding.
Like our Alpine slope, we have a misting system that gives fantastic coverage over the whole slope. The slope boasts various features, including boxes, rails, Q Pipe, and a 5 metre TableTop kicker. The Slope has been designed around progression, with easy – hard features, with a 20mm shock pad sat underneath the carpet to help soften those falls when learning new tricks.
You don't have to be a seasoned pro to ski / snowboard in our freestyle area, as long as you're comfortable on the slope skiing basic parallel turns or standard turns on a snowboard. If you are looking to get into freestyle for the first time, but are a little nervous, you can book one of our freestyle lessons see pricelist
We run 'Freestyle Wednesdays', every Wednesday 7:00-9:00pm – helmets are compulsory
Taboggan Slope