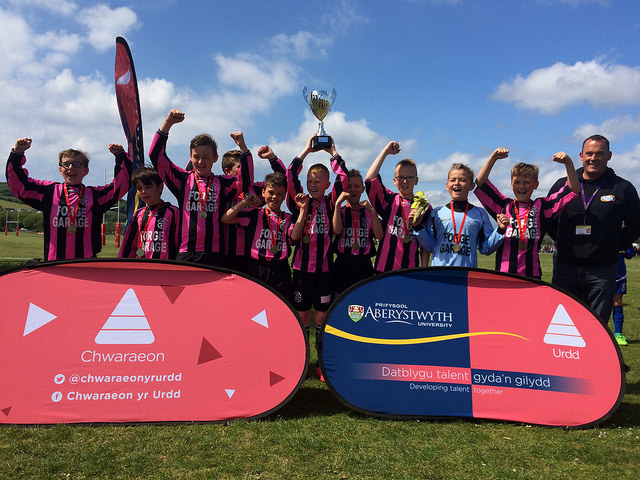 On the weekend of the 12th and 13th of May 2018, we will welcome the regional winners of the Urdd's primary competitions to Aberystwyth for our Primary School's Festival.
The festival is a weekend of celebrating and competing amongst the talent of Primary Schools and 'Adrannau' from across Wales.
Contact your local Development Officer for registration details and information regarding the regional competitions!
Saturday 12 May 2018

Competition

Location

5 a side football for schools (less than 50 pupils)

Plascrug Leisure Centre

Netball for 'Adrannau'

Penglais School

Schools Girls 7 a side football

Blaendolau Playing Fields

Schools mixed 7 a side football

Blaendolau Playing Fields

Cross Country

Blaendolau Playing Fields

Dydd Sul 13 Mai 2018

Schools netball

Penglais School 

5 a side football for 'adrannau' 

Plascrug Leisure Centre

Schools rugby 7s

Blaendolau Playing Fields

Schools Girls Tag Rugby 

Blaendolau Playing Fields

Tag rugby for 'adrannau'

Blaendolau Playing Fields