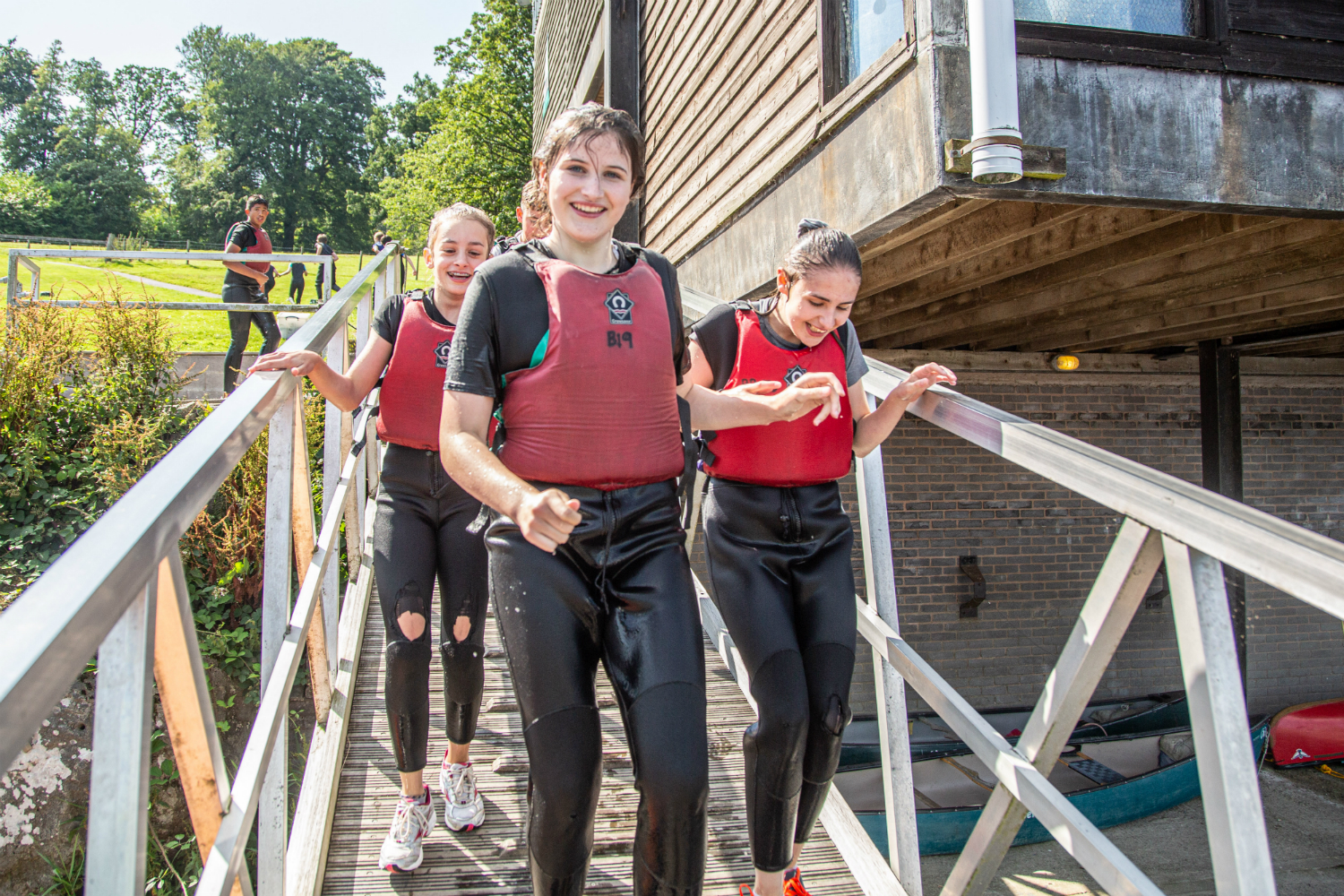 A brand new centre!
Glan-llyn Isa' is a historical 10-bedroom stone house located about 300 meters from the main Glan-llyn site in the direction of Llanuwchllyn. Glan-llyn Isa' offers accommodation for up to 36 people, just a stone's throw from Glan-llyn Urdd centre. Opening in September 2020, the booking system is now open and ready for orders for the coming year.
The new centre is perfectly suited to groups from schools, colleges, youth clubs, families or groups of friends.
Glan-llyn Isa' is close enough to the main Glan-llyn centre to benefit from the variety of activities on offer there, but far enough to be completely independent. If it's peace and tranquillity you want, it's the perfect place. But if it's an activity, thrill-based stay that you're after, that's possible too.
The official opening is in September 2020 but the booking system is now open for what promises to be an extremely popular destination.
 As well as accommodating 36 people, Glan-llyn Isa' offers;
• a fully equipped kitchen
• dining area
• lounge
• wood stove
• amazing views towards Llyn Tegid and the Aran
• spaces to relax
• an independent path linking Glan-llyn Isa' with the village of Llanuwchllyn and the main Glan-llyn site.
Arrangements are fully flexible. You can choose:
• a self-catering option
• full catering
• outdoor activities provided by Glan-llyn staff as required.
 This project was developed with the financial support of the Welsh Government's 21st Century Schools and Colleges Programme, together with a significant investment from Urdd Gobaith Cymru.
 For more information or to book a stay contact 01678 541000 or glanllynisa@urdd.org.