2023 Peace and Goodwill Message: Anti-racism
The Urdd's 2023 Peace and Goodwill Message focuses on anti-racism. It declares that there is no place for racism in the world, and if we see it, we must Call Them Out.
This year the message was created by Cardiff University students with musician Eädyth and S4C's Education Content Officer, Natalie Jones.
It's a call from the youth of Wales to:
Take direct action to dismantle systemic discrimination

Challenge unconscious prejudices

Always call out racism when we see it.
On the 18th of May, we will post the message on the Urdd's social media channels in order to share the message across the world.
Join the campaign by sharing the message on your social media platforms on the 18th of May, using #Heddwch2023

Anti-racism Education Pack
Each year the children and young people of Wales raise their voices through the Urdd's Peace and Goodwill Message to draw attention to a particular major global topic.
As part of the message, the Urdd provides an education pack on the theme of anti-racism. It's a wonderful opportunity to support and provide children and young people with information on a vital and contemporary topic.
This year we are working together with S4C to create the education pack.
The education pack will be available to download here on the Urdd's website on the 18th of April. If you would like to know more, please contact heddwch@urdd.org

Peace and Goodwill Message Workshop
To create the message a workshop was held at the Urdd Centre in Cardiff in January 2023.
A group of students from Cardiff University came together to create the message, with the help of the musician, Eädyth, S4C's Education Content Officer, Natalie Jones, and Sunil Patel from No Boundaries.
During the day very important points were discussed by all contributors, and within a few hours, the message was created.
Thank you to everyone who took part, in helping to create this year's powerful message on the theme of anti-racism for the Urdd's 2023 Peace and Goodwill Message.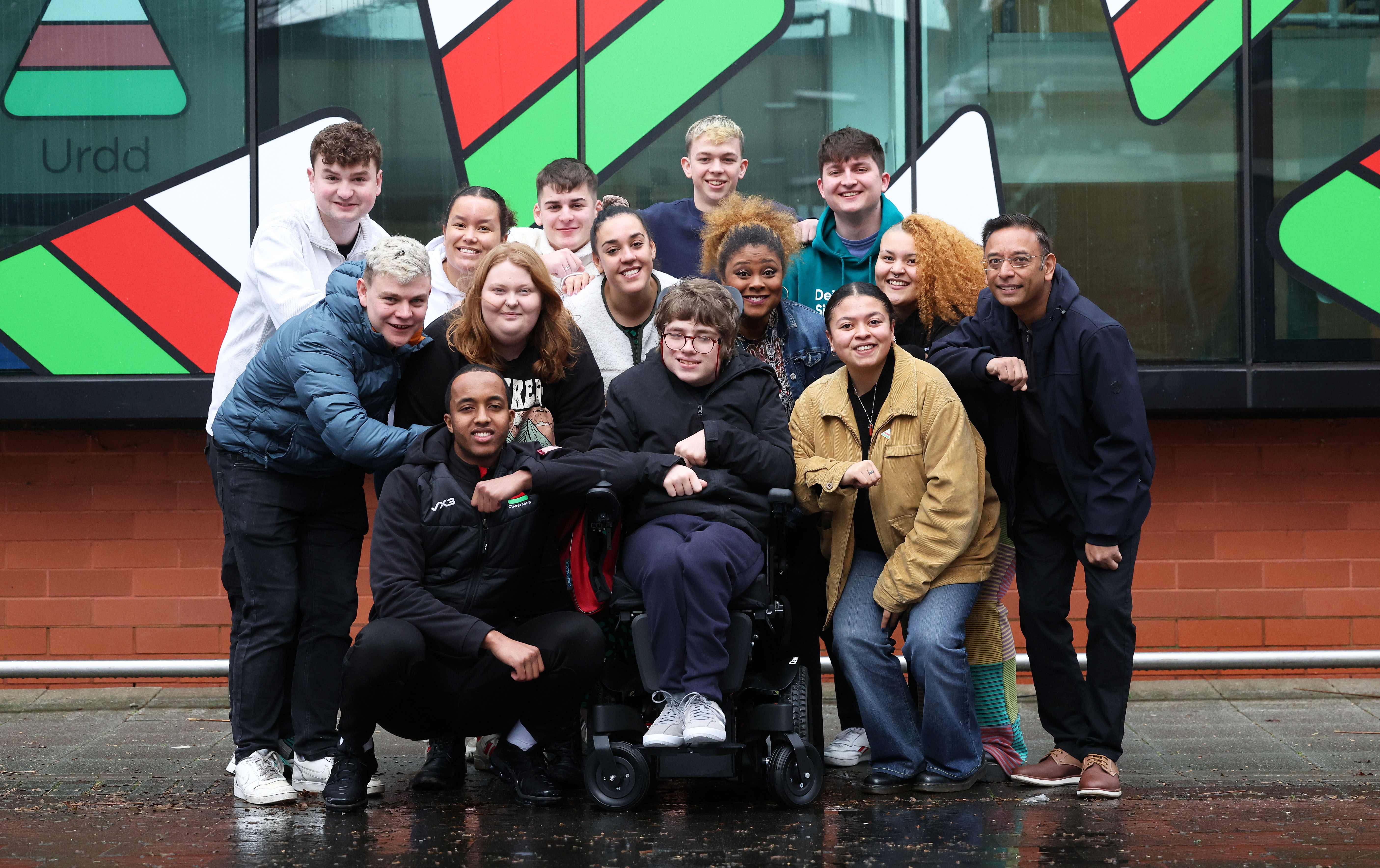 The Message: