2019 Peace & Goodwill Message - Voice
This year's Urdd Peace and Goodwill Message has been created by young people who are members of Bwrdd Syr IfanC and the Cymraeg Bob Dydd project.
The group decided to raise their Voice and stand with children and young people in Wales and across the world who are suffering as a result of violence – knife violence, gun violence and violence due to war. 
With your and our partners' help -
The Message reached over 5.2 million people around the world through #Heddwch2019
We know we reached at least 35 countries (probably more), and the Message was translated into 44 languages. 
Thank you for the many many video responses you sent to us from all parts of Wales and around the world. We even received videos from the Hollywood actor, Matthew Rhys, Sadiq Khan (Mayor of London), Eluned Morgan AM and Liz Saville Roberts MP. Did you see them? 
The written responses were in their hundreds if not thousands. With big names also contributing including the actor Michael Sheen, Mark Drakeford (First Minister of Wales), the actor Iwan Rheon, the musician Mei Gwynedd, the actor Aneurin Barnard, the politician Mhairi Black MP, the singer Lloyd Macey, the chef Beca Lyne-Pirkis, Bardd Plant Cymru (Welsh Children's Poet) and the Presiding Officer of the Welsh National Assembly Elin Jones AM.  
Thank you so much!
Launching in London
We went on a very inspirational and interesting trip to London to launch the Message, working with the Eastside Young Leaders Academy who warmly welcomed our members, a group from Ysgol Uwchradd Plasmawr, Cardiff and representatives from Bwrdd Syr IfanC and Chymraeg Bob Dydd.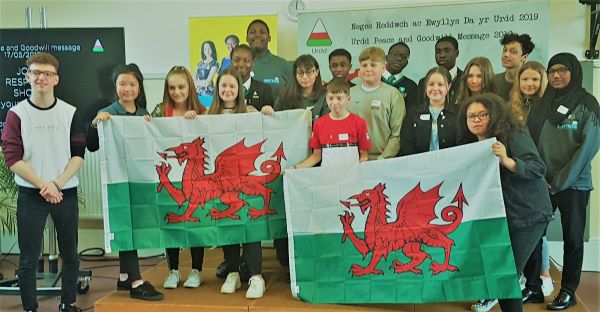 We also worked with the charity Crimestoppers' Fearless project, who held workshops at Ysgol Plasmawr and EYLA to learn more about the effects of violence, and knife violence especially on young people. There was a lot of sharing experiences, learning and making new friends along the way.
Here is a short video of the visit and the effect of the Message this year –  
The Message at the Urdd Eisteddfod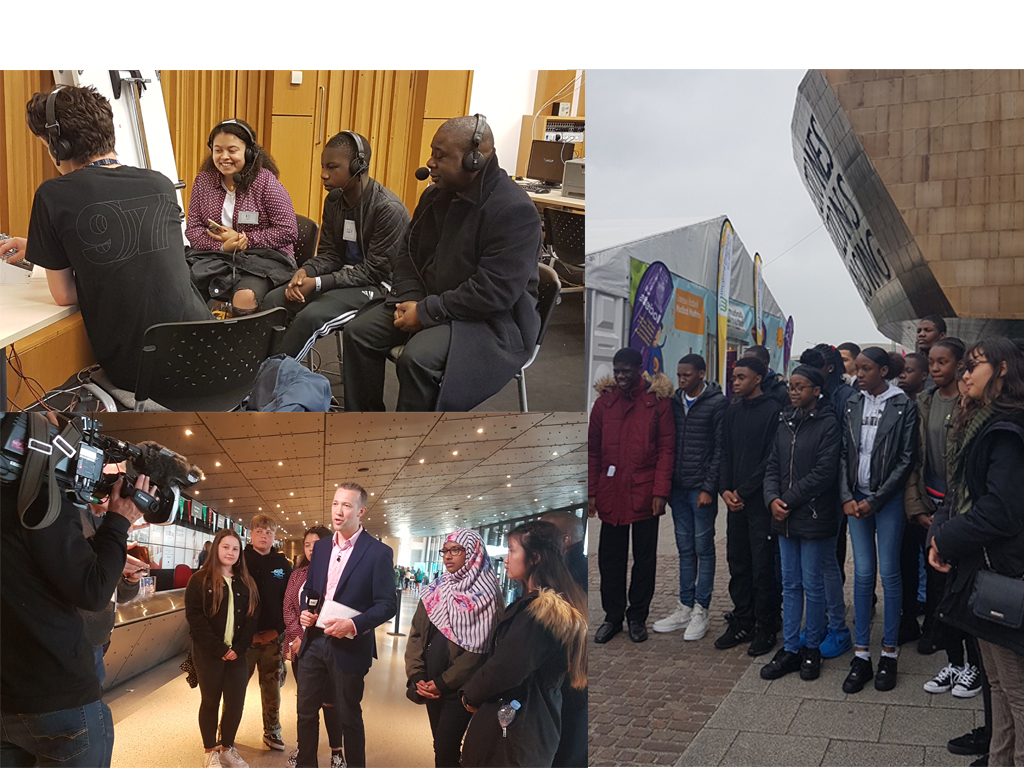 As part of the partnership with EYLA, they were invited visit the Urdd Eisteddfod in Cardiff Bay. They stayed in the Urdd Centre, Cardiff Bay and were treated to a full day of activity including being part of the press conference, a visit to the Senedd, an opportunity to explore the maes, and be part of the audience during the ceremony. In addition, there was much media interest and interviews were held with various programmes on Radio Cymru, Radio Wales and S4C.  
The Message was presented on the pavilion stage, and live on S4C, by Ethan Williams, Urdd President and Lena Zaharah, a member of Cymraeg Bob Dydd and Bwrdd Syr IfanC, who part of the film, creating the message and the visit to London. A video was also shown of the EYLA young people speaking Welsh sentences of support to the Message, as well as a screening of the Message itself.