Unfortunately all sessions are now full. You're welcome to register to join the waiting list in case someone drops out.
Are you between 16 and 25 years old? Would you like to create artwork for albums and artists? Re-mix and produce songs? Film and edit music videos and documentaries? Perform in some of Wales's biggest festivals? Urdd, Clwb Ifor Bach and Maes B are partnering up to provide a series of practical workshops on creating in the Musical Industry. Four professional musicians and designers will introduce the skills and knowledge required to thrive in the Music sector. Here's a chance to experiment and learn new skills and Techniques in 4 different areas. You're welcome to register for all four workshops. Read more about the workshops below, and register on the sidebar.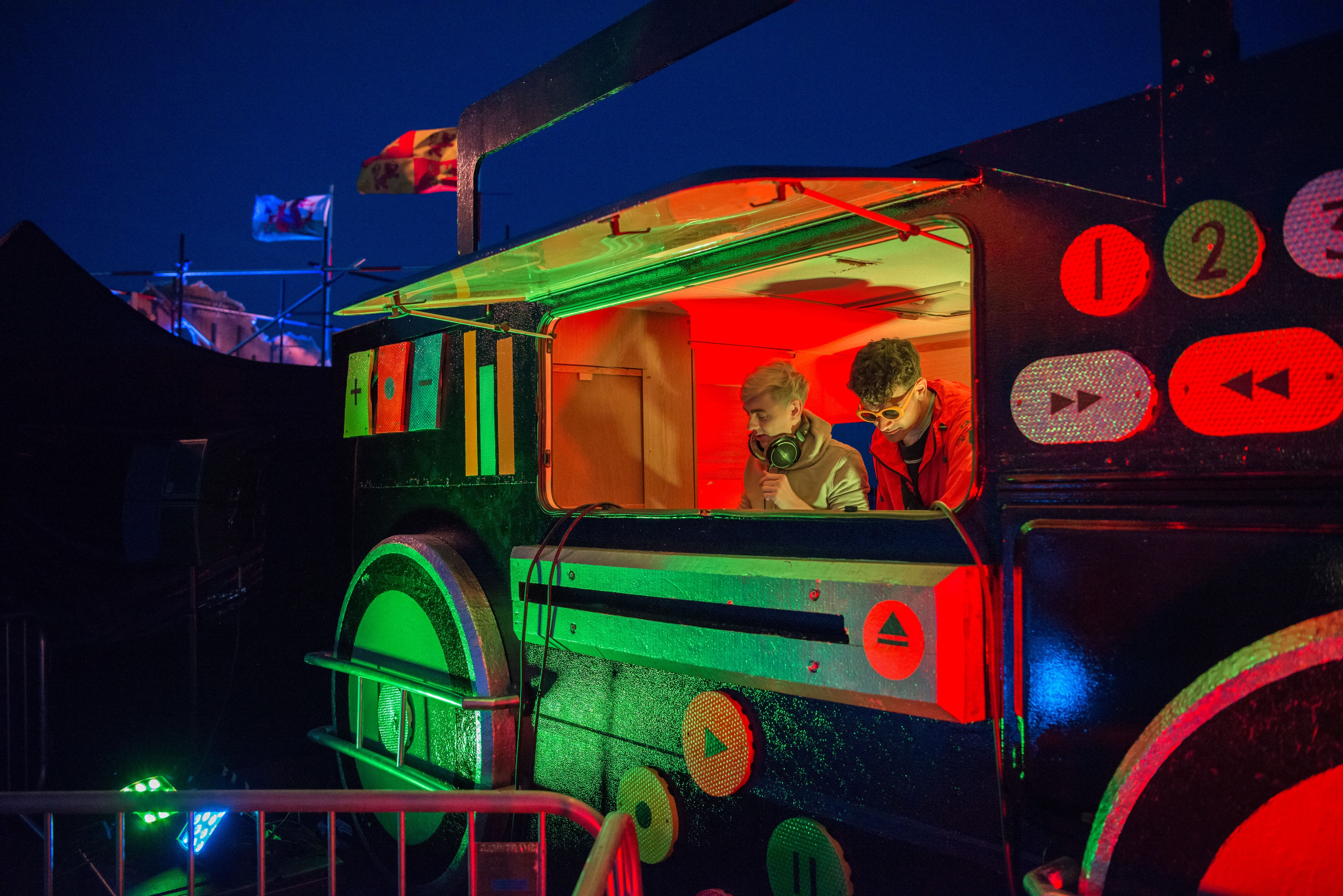 1) Monday January 25 / February 1,8,15 (Full - register to join the waiting list)

Videography workshop: Join the musical and film director, Griff Lynch in an exciting workshop on editing, filming and creating documentaries for Music and artists.
2) Tuesday: January 26 / February 2,9,16 (Full - register to join the waiting list)
Music and lyric writing: Join the renowned musician, Heledd Watkins (HMS Morris), to learn new and innovative ways of writing original music and lyrics.
3) Wednesday: January 27 / February 3,10,17 (Full - register to join the waiting list)

Re-mixing and producing. Join one of Wales's finest DJs, Endaf, in an inspiring workshop on how to re-mix and sample popular songs and how to produce electronic music.
4) Thursday: January 28 / February 4,11,18 (Full - register to join the waiting list)
Art and Design. Join the designer and musician, Steffan Dafydd (Clwb Ifor Bach, Penglog), as he shares his artistic skills. Learn how to combine digital and analogue processes and how to create high quality and professional artwork