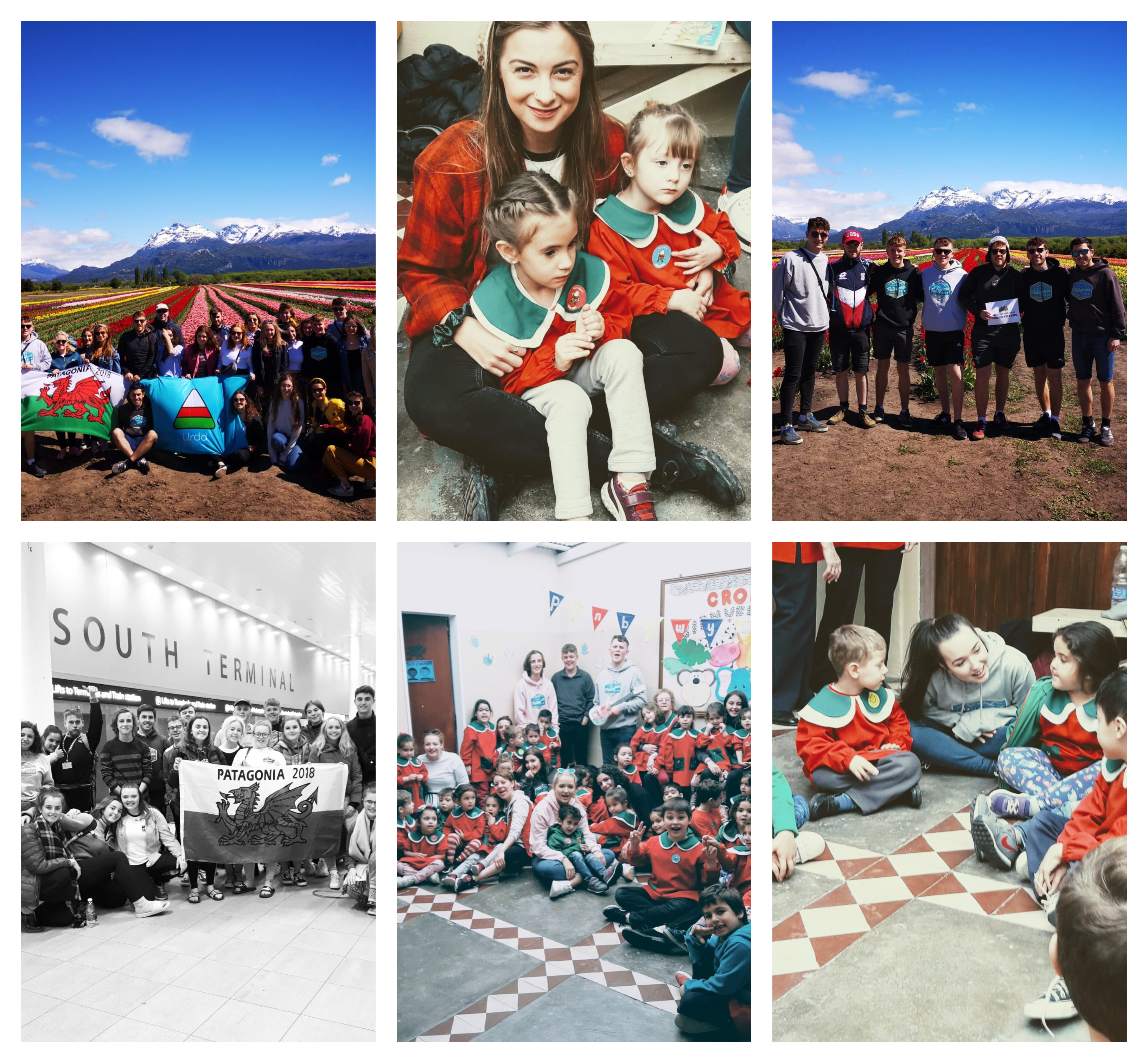 Urdd Gobaith Cymru and Mentrau Iaith Cymru's trip to Patagonia during October Half Term


This yearly volunteering visit to Patagonia has been running since 2008, and the young peope who have been involved have experienced some unforgettable experiences.
The trip offers so many different experiences, including a chance to volunteer in the local communities and schools, a chance to perform in concerts and in the Eisteddfod, and be an ambassadors for the Welsh Language.
How to apply? We ask everyone to fill in an application form - deadline October 7th, and take part in our 'Patagonia Day' on October 20th. This day entails team work activities and an informal interview.
How many young people are chosen? 25 young people are chosen every year from all around Wales.
Price? Each individual needs to raise £2,650 to participate in this project to enable them to undertake this important exchange and benefit from the experience. We encourage everyone to organise activities in their local communities to raise the money, and they have a year to reach their target. Local development and youth officers are available to help.
Who can apply? This opportunity is mainly for year 12 students, but if you are in year 13 and interested, you are more than welcome to submit an application form.
Apply now for the 2020 trip .
For more information contact Eleri Mai - elerimai@urdd.org
Reactions to the trip;

"The visit has been such an eye opener! Seeing 4 year olds singing the Welsh National Anthem, I was in tears! Seeing their passion for the language has really inspired me to continue my studies and to make more of an effort to partake in Welsh Language  activities."
      "What an experience! I am so grateful I was chosen to take part in this visit. I sang, danced, laughed, played and talked with some wonderful people in Patagonia. It gives me hope that I can transfer the enthusiasm for the language back In my community."