Background and History of the Message
Every year since 1922 without fail the process of sending a message of peace and goodwill on behalf of the young people of Wales to young people around the world on May 18 has been encouraging and inspiring humanitarian and international activity.
No other country in the world has achieved this, overcoming wars and major changes in methods of communication, from Morse Code to radio and the postal service, to the digital networks of today
The first message was sent by Reverend Gwilym Davies from Cwm Rhymni. He was a pacifist and was prominent in the establishing of the Welsh Union of the League of Nations and UNESCO. He believed in uniting the children of the world. Sir Ifan decided to support the campaign so that ignorance and prejudice could be abolished.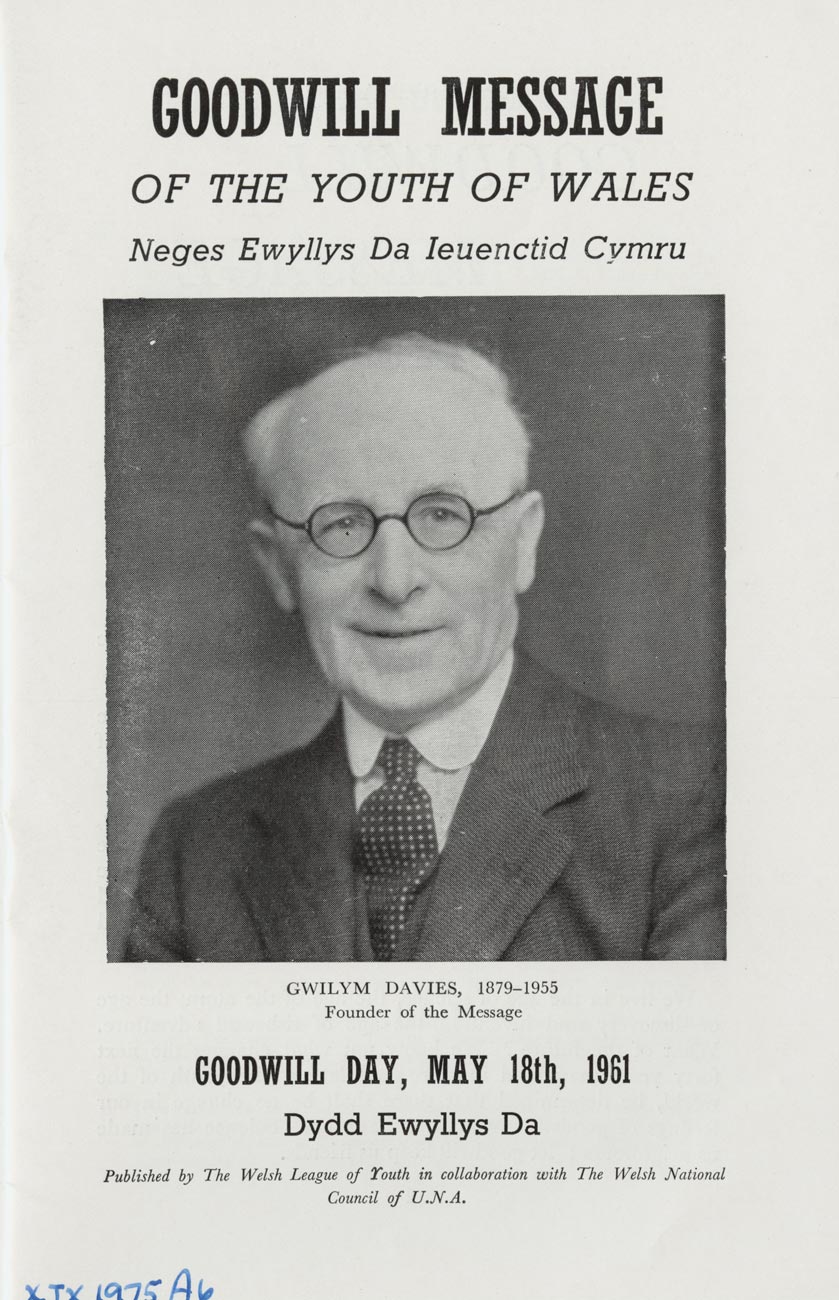 The message was broadcast for the first time on the BBC World Service in 1924 and today it appears in many different languages on the internet and reaches all corners of the world.
By 1935, 68 countries had responded. Even during the Second World War the message was broadcast without fail.
In 1946 this message was received from the young people in Germany: "It is years since we have heard from the Welsh Children. How it grew dark! We should like to hear from you again."
In 1948, this came from children in Japan: "We are really happy to know, after so many years of isolation, that you have sent so hearty words of friendship and love."
In the 1950's the Urdd was given the responsibility of announcing the Message of Peace and Goodwill on 18 May, which was the date of the first peace conference in the Hague in 1899.
Over the years these have included the atomic bomb, refugees, poverty, war, violence and global warming.
If you'd like to see more historic images relating to the Peace Message, please visit the

People's Collection Wales.
To read about the Urdd Peace and Goodwill Message 2019 and see the video CLICK HERE.