Introduction to the Sports and 
Apprenticeships Board
The Board was established in 2020, and its role is to share expertise and advice to inform the strategy of the Sports and Apprenticeships department.
We want to ensure there are opportunities across Wales for all children to become hooked on sport by running regional and national clubs, competitions, training, and sports festivals. Within our Apprenticeships department, our vision is to build a confident and bilingual workforce by providing opportunities for people to learn, develop personally and socially, and increase their confidence in using the Welsh language.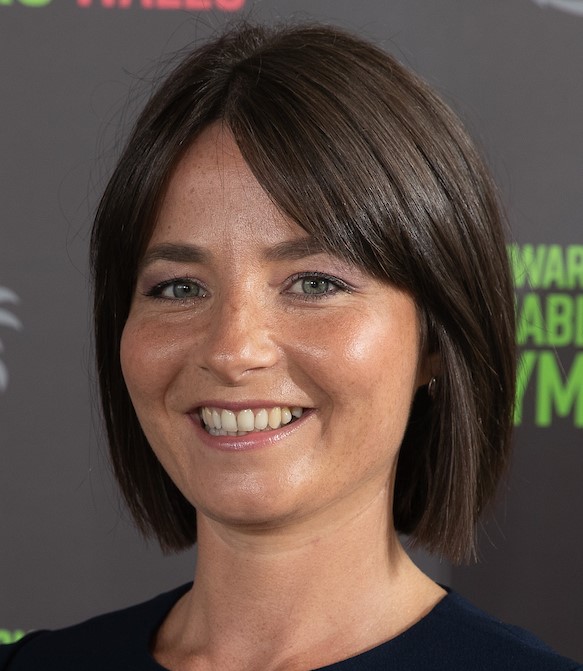 Gemma Cutter
Chair, Sports and Apprenticeships Board
Gemma has 20 years' experience working in the Sports sector. Working for Disability Sport Wales as Performance Pathway Senior Officer, Gemma influences and collaborates with partners in Wales and the UK/Britain to develop pathways involving disabled people. Since joining as a member of the Board in 2020, she has supported the Urdd to achieve a prestigious 'insport' gold standard award demonstrating their commitment to inclusion. The Urdd has been an important part of Gemma's life with her children making the most of the opportunities to sing, to attend the residential centres and to be active on the sports field. The Board and team want to ensure that everyone across Wales has positive experiences and attend the inclusive opportunities available through the Sports and Apprenticeships team.
Members of this Board, together with the Director, agree the strategic direction of the Urdd's Sports and Apprenticeships department, to deliver the best Sport and Apprenticeship experiences and opportunities for children and young people in Wales.