History
On the 15th of September 1953, four children were killed in a racist attack on 16th St. Baptist Church in Birmingham, Alabama. Members of the Klu Klux Klan were responsible for the attack.
There followed an overwhelming response worldwide and when the news reached Wales, a glass artist by the name of John Petts decided to pay his tribute by designing a glass window portraying a black Jesus Christ as a gift to the church.
The window was installed in 1954 and is called 'Wales Window' by Birmingham residents to this day.
Over half a century later, the church is thriving and the Urdd is once again extending a hand of friendship and solidarity from Wales as we work to create a partnership between the people of Alabama and our young people here.
In September 2019, Sian Lewis, Urdd Chief Executive traveled to Alabama to visit the church. We are currently discussing the continuation of our partnership with the area with an aim to offer opportunities for young people from Alabama to visit the Urdd Eisteddfod as well as opportunities for Urdd members to continue to reach out to young people all over the world through the work of our annual peace message.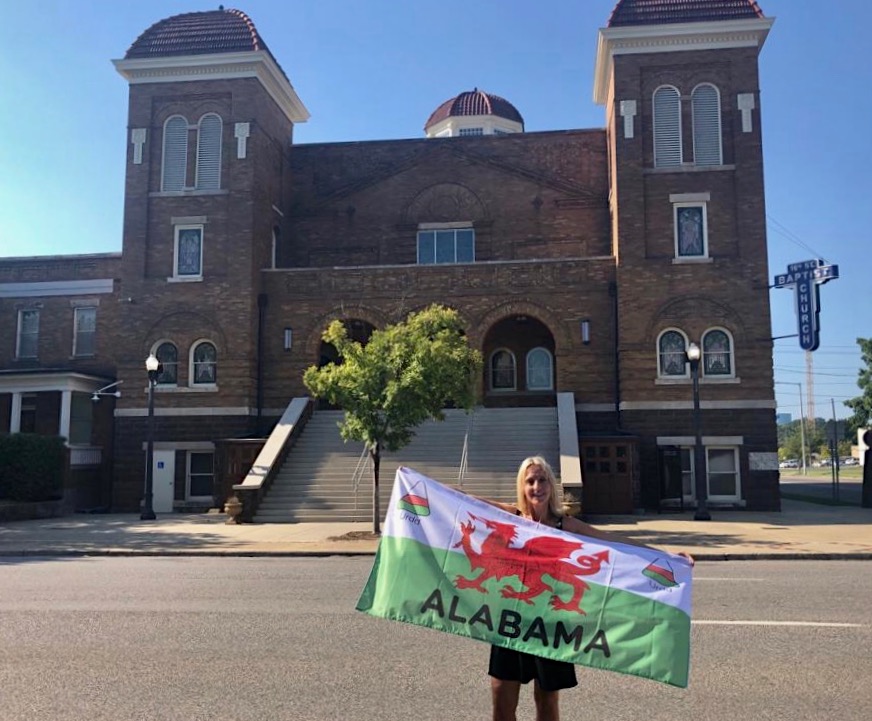 Siân Lewis, Urdd Chief Executive interviewed on S4C from Alabama, October 2019
learn more about international Urdd projects