History
On the 15th of September 1963, four children were killed in a racist attack on 16th St. Baptist Church in Birmingham, Alabama. Members of the Klu Klux Klan were responsible for the attack. There followed an overwhelming response worldwide and when the news reached Wales, a glass artist by the name of John Petts decided to pay his tribute by designing a glass window portraying a black Jesus Christ as a gift to the church.
The window was installed in 1964 and is called 'Wales Window' by Birmingham residents to this day.
The Urdd and Alabama
In 2019, over half a century later, the church is thriving and the Urdd is once again extending a hand of friendship and solidarity from Wales as we work to create a partnership between the people of Alabama and our young people here.
In September 2019, Sian Lewis, Urdd Chief Executive traveled to Alabama to visit the church.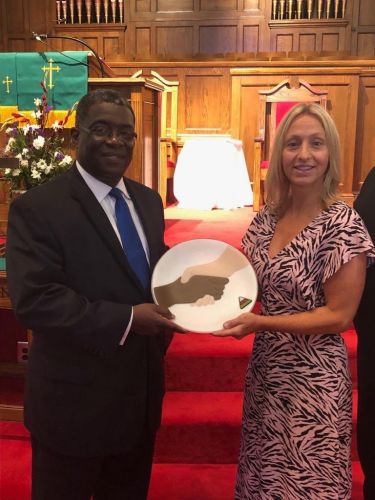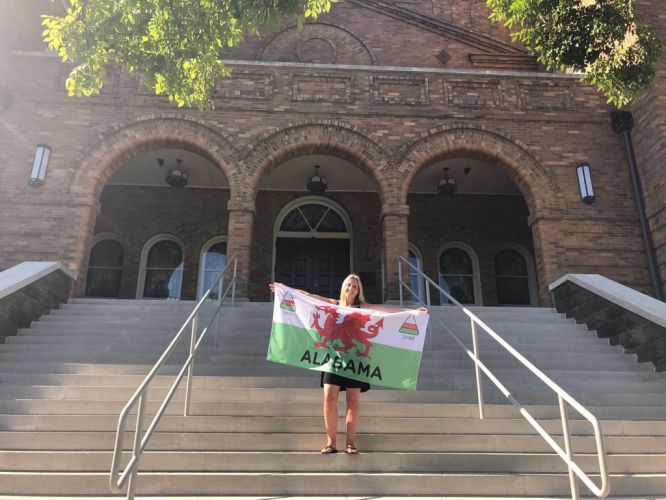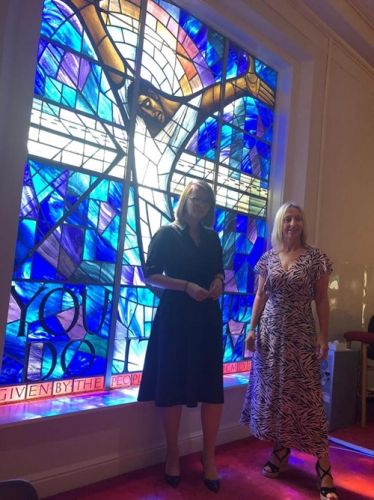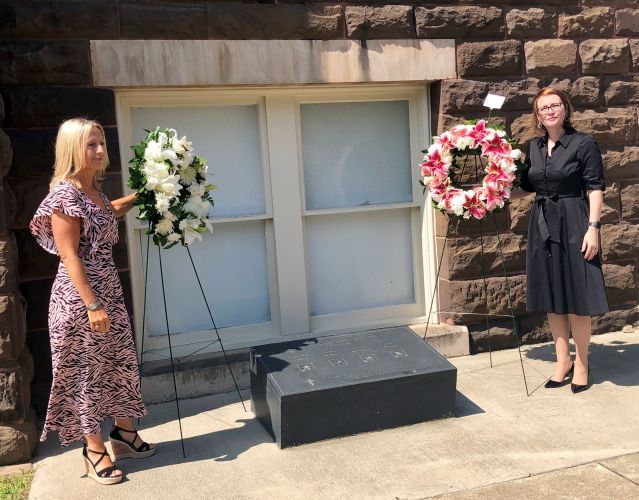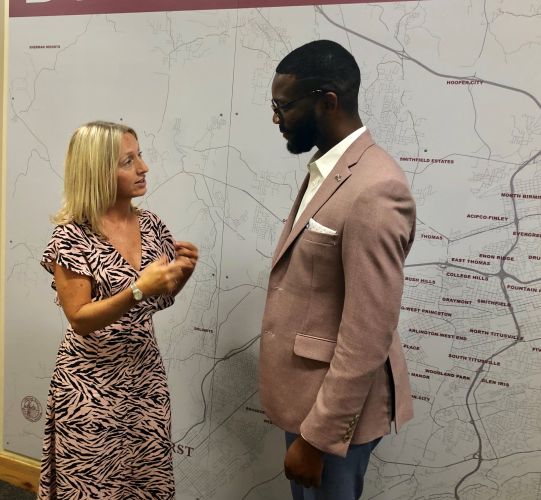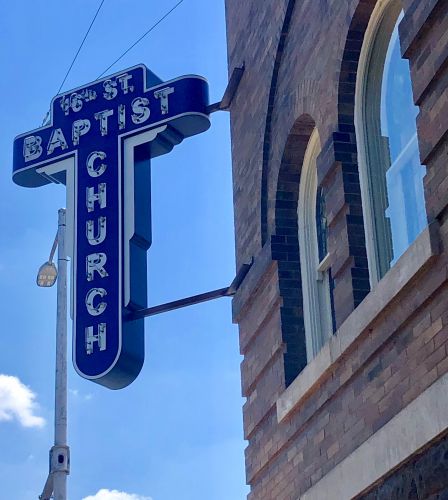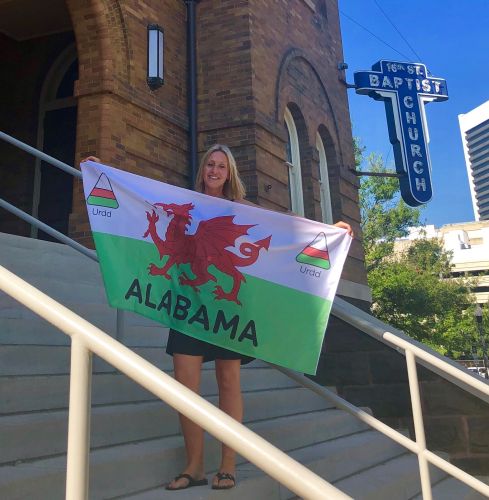 Virtual Gospel Choir
Tour arrangements for the University of Alabama at Birmingham (UAB) Gospel Choir to visit Wales and the 2020 Urdd National Eisteddfod were being finalised when Covid-19 swept across the world and plans were put on hold.
Keen not to let the challenges scupper the opportunity to bring the young people together, a virtual gospel choir was formed in November of 2020. The choir consisted of 34 members, half from the UAB Gospel Choir and half from a collection of the Urdd Aelwydydd Choirs in Wales – Hafodwennog, Penllys, Waun Ddyfal, Pantycelyn and JMJ.
They came together for the very first time to celebrate Thanksgiving, and to sing in Welsh – a translation of 'Every Praise' by Hezekiah Walker, 'Canwn Glod'. Mared Williams, a former Urdd Member and star of "Les Miserables" in the West End and UAB Gospel Choir Director Reginald James Jackson took the lead as soloists while Music Director Richard Vaughan brought the voices together.  
Enjoy the performance here: